Privacy policy
Nautilus International and its UK-registered charity Nautilus Welfare Fund are committed to ensuring that your privacy is protected.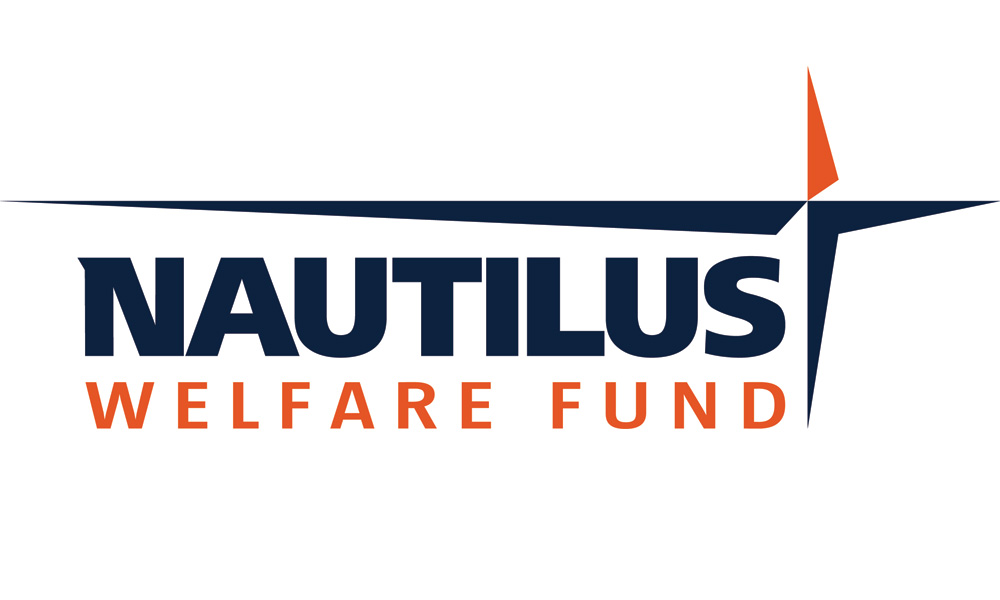 The Nautilus Welfare Fund will safeguard the privacy of visitors to our website and beneficiaries using our services. This policy sets out how we will treat your personal information, in accordance with applicable data protection legislation, including the EU General Data Protection Regulation (GDPR). This policy explains how what information we collect, what we use it for, how you can instruct us if you prefer to limit the use of that information, and the procedures that we have in place to safeguard your privacy.
Data protection and the GDPR
The Nautilus Welfare Fund operates under the current data protection legislation, including the GDPR, which came into effect on the 25th May 2018. In processing your personal data, Nautilus will adhere to the GDPR principles, lawfulness and conditions for consent, and your, and the Charity's legitimate interests.
The types of data we collect
The Charity collects and maintains personal information relating to beneficiaries in order to carry out its functions as a charity, providing services to beneficiaries. The types of information we hold include: the information you provide when you commence receiving support, such as your name, address, date of birth, GP, next of kin and bank details (if necessary).
What we use your data for
All personal information is treated with the utmost confidentiality and with appropriate levels of security. By receiving support from the Charity your personal information is kept for the purposes set out below
The personal data will be used to deliver safe services, complying with laws and regulations, and monitoring for equal opportunity purposes.
The Charity does not sell any personal information to third party organisations.
From time to time it may be necessary to share your personal information with other organisations. It is our policy not to pass this information to any third parties without first obtaining your consent. We may use aggregate information and statistics for the purposes of monitoring in order to help us develop our services and may provide such aggregate information to third parties. These statistics will not include information that can be used to identify any individual.
How long do we keep your data for?
Nautilus will keep your information (updated as appropriate) throughout your entire time utilising services, and for a reasonable period of time thereafter, for the purposes of: responding to any subsequent queries; keeping it available for any relevant legal claims or issues. It will be kept for a minimum period of six years or longer where necessary for legal reasons.
The right to object
Beneficiaries have the right to object to receiving information from the Charity and can withdraw consent at any time by contacting the telephone number/email below
Subject access request
Under the GDPR you also have a right to request a copy of the information we hold about you. For further details contact 0151 346 8840 or email welfare@nautilusint.org.
If you wish to change how we contact you
Nautilus may at any time contact you at your home address, by telephone, newsletter or email. Should you wish to change your communication preferences or opt out of being contacted by any of these means, please email welfare@nautilusint.org or telephone 0151 346 8840.
Cookies
What are cookies?
Like many websites, Nautilus International's websites make use of cookies. Cookies are small text files which may be downloaded on your computer or mobile device when you first visit a site or page so that the website can remember who you are when you next visit. Typically, the files contain two pieces of information: a site name and unique user ID. Cookies cannot be used by themselves to identify you although they may be used to identify your IP address.
The cookie will help the website, or another website, to recognise your device the next time you visit and may remember such details as your username and preferences, analyse how well our website is performing, or may allow us to recommend content we believe will be most relevant to you.
We use the term "cookies" in this policy to refer to all files that collect information in this way.
What type of cookies does Nautilus use?
Generally, our cookies may perform the following functions:
Essential: Essential or per session cookies are temporary cookies that only remain in the cookies file of your browser until you leave the website. For example, when a member logs in to the membership area we store their membership number, name and class in a cookie to control their access to the site.
Performance: These cookies are stored on the user's computer. These contain no personal information and are simply used to improve performance and assist in navigation. They remain in the cookies file of your browser for longer than essential cookies (dependent on the lifetime of the specific cookie). These cookies are used to store information between visits to a site.
We also use or allow third parties to serve cookies that fall into the categories above. For example, like many organisations, we use Google Analytics to help us monitor our website traffic, and cookies may also be served via Nautilus Jobsite, or online surveys, and via online PDF editions of our Telegraph which are published on Yudu.
We may also use third party cookies to help us with market research, revenue tracking, improving site functionality and monitoring compliance with our terms and conditions and copyright policy.
How does Nautilus use cookies on this website?
We use cookies and similar tools on our website to improve its performance and enhance your user experience. By using our website, you agree that we can place these types of cookies on your device. Nautilus may change this Cookie Policy from time to time. It is your responsibility to check the Cookie Policy regularly. You will be deemed to have accepted any amendments to the Cookie Policy if you continue to make use of the website after a change to the Cookie Policy has been made.
If you do not wish to receive cookies you can easily modify your web browser to refuse cookies or to notify you when you receive a new cookie. However, you may not be able to use all the interactive features of the Nautilus website if cookies are disabled, so Nautilus recommends that you leave them switched on.
For more information about cookies and instructions on how to stop cookies being installed on your browser or how to block them, visit Managing Cookies or About Cookies.
Cookies on Nautilus International from social networking sites
We have links so you can use social networking websites (e.g. Facebook and Twitter or LinkedIn) from Nautilus International. These websites may place cookies on your computer. We do not control how they use their cookies. We suggest you check their website to see how they are using cookies.
Website security
The internet is not a secure medium. However, we have put in place various security procedures as set out in this policy. Firewalls are used to block unauthorised traffic to the servers and the actual servers are located in a secure location that can only be accessed by authorised persons. We also keep your information confidential. Our internal procedures cover the storage, access and disclosure of your information.
Your consent
By submitting any of your information, you consent to the use of that information as set out in this policy. If we change our Privacy Policy we will post the changes on this page and we may place notices on other pages of the website, so that you will be aware of the information we collect and how we use it at all times. Continued use of the service will signify that you agree to any such changes.
Contact Nautilus International about privacy
We welcome your views about our website and our privacy policy. If you would like to contact us with any queries or comments please send an email to webmaster@nautilusint.org.